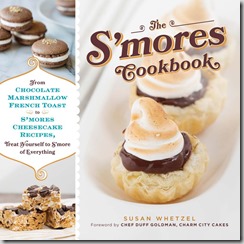 S'mores is one of my favorite flavor profiles.  What's not to love?  Melty chocolate, gooey marshmallow, crunchy graham cracker.  Mmm.  You may remember the s'mores bars I made last fall…  the thought of them still makes my mouth water!  My friend, Susan, loves s'mores too — or she must anyway since she wrote an entire cookbook about them!
I've known Susan practically since I first started blogging.  Our sons are only about 2 months apart and we've been following each others blogs and exchanging Christmas cards for years.  This year, I attended BlogHer'13 and was thrilled to finally meet Susan in person — and attend her s'mores themed cookbook party at the Hard Rock Cafe in Chicago.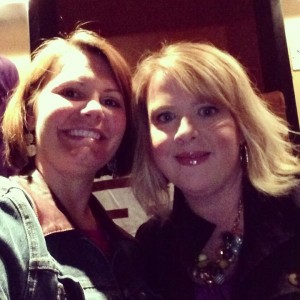 Susan and I met for dinner before her party and it was nice to be able to chat in person.  We both felt like we already knew each other (oh, the magic of blogging and email!) but it was nice to sit across the table from each other and have a real conversation as well.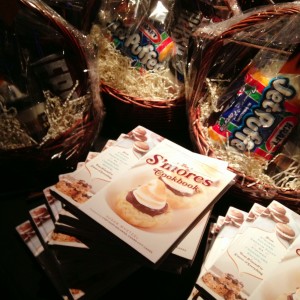 We capped the evening off with s'mores martinis, s'mores dip (from the cookbook – delicious), and traditional s'mores.  It was a s'mores lovers Mecca!
Susan has graciously offered to giveaway three copies of "The S'mores Cookbook" to three Five Wooden Spoons readers!  Leave a comment letting me know about the last time you enjoyed a melty, gooey s'more!  Follow the instructions in the rafflecopter below to earn more entries!  Good luck!
a Rafflecopter giveaway