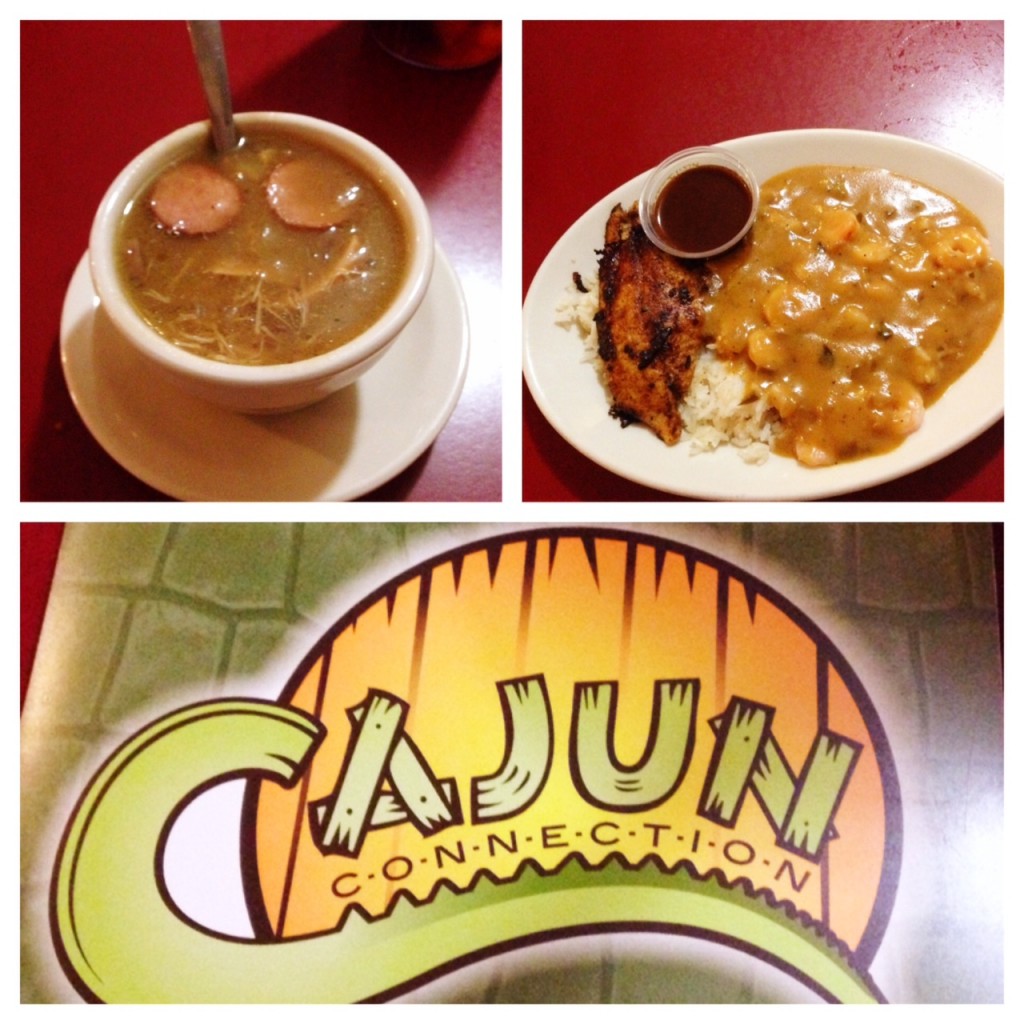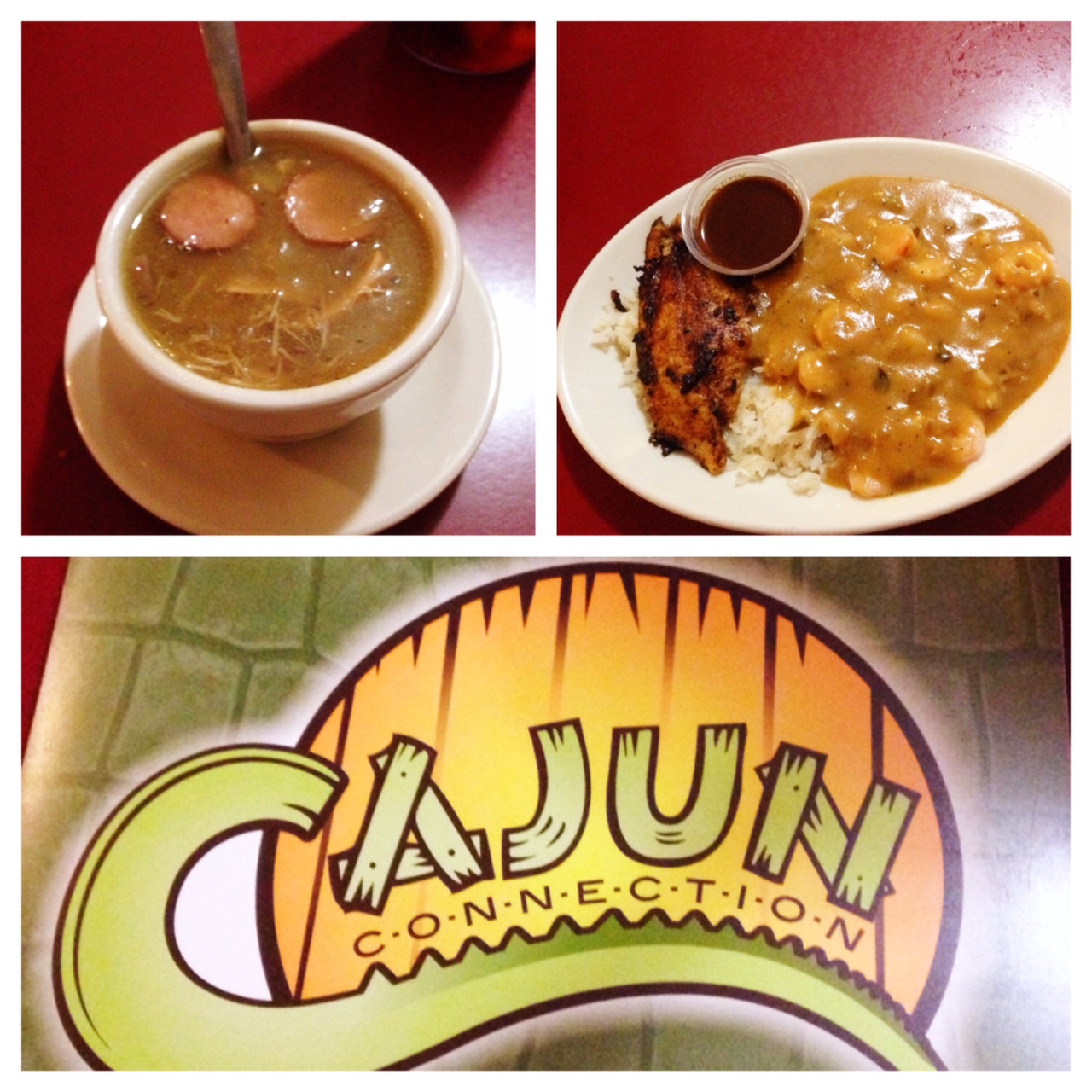 Last night, I attended our monthly "Mom's Night Out" and this month we tried Ron's Cajun Connection in Utica, Illinois.  I had been to Cajun Connection once before with Mike a few years ago for a date night and having only ordered fried catfish (being from Southern Illinois I'm picky about my fried catfish!) I wasn't super impressed and had not been back. However, my friend Jocelyn really wanted to go to Cajun Connection and kept talking about etoufee — which I'd never heard of — so we decided to give it a whirl.
The owner, Ron, drives to Louisiana each week and brings back fresh seafood from the gulf. Cajun Connection is widely acclaimed around our area and will be featured on WGN-TV's Chicago's Best soon!
I went into the evening deciding to order whatever Jocelyn ordered and to push myself outside of my comfort zone.  There really aren't many foods I won't eat (bugs, hazelnuts…) so I figured I'd be okay no matter what I tried.  I ordered the pick two combo with shrimp etoufee and blackened catfish, gumbo as my appetizer, and (not pictured) key lime pie for dessert.  It was delicious!  The gumbo was rich and flavorful, the etoufee was amazing (I have no idea what was in it, but it was delicious) and the catfish was really tasty as well.  The food surpassed my expectations.
The place itself is a bit strange — very old and eclectically decorated.  The waitstaff is subpar, at best.  We were waiting over 30 minutes to be seated as a party of 5 (and there were tables available, they just had to put them together) and they didn't want to seat us until everyone was there.  We also waited forever to receive our drinks.
As for kid-friendly, I'm sure my kids would be intrigued and they have more typical kid-fare like chicken tenders and fries.  I wouldn't shy away from taking them there and there were several families there when we were.
Overall, it earns 3 1/2 Wooden Spoons.  The food itself is wonderful (branch out and don't order the fried food) — the atmosphere was strange and the service was lacking.   Thanks to Jocelyn for making me break out of my comfort zone and discover some tasty new-to-me flavors!  Of course, the highlight of the night wasn't even the food — it was chatting and laughing with other moms! 🙂