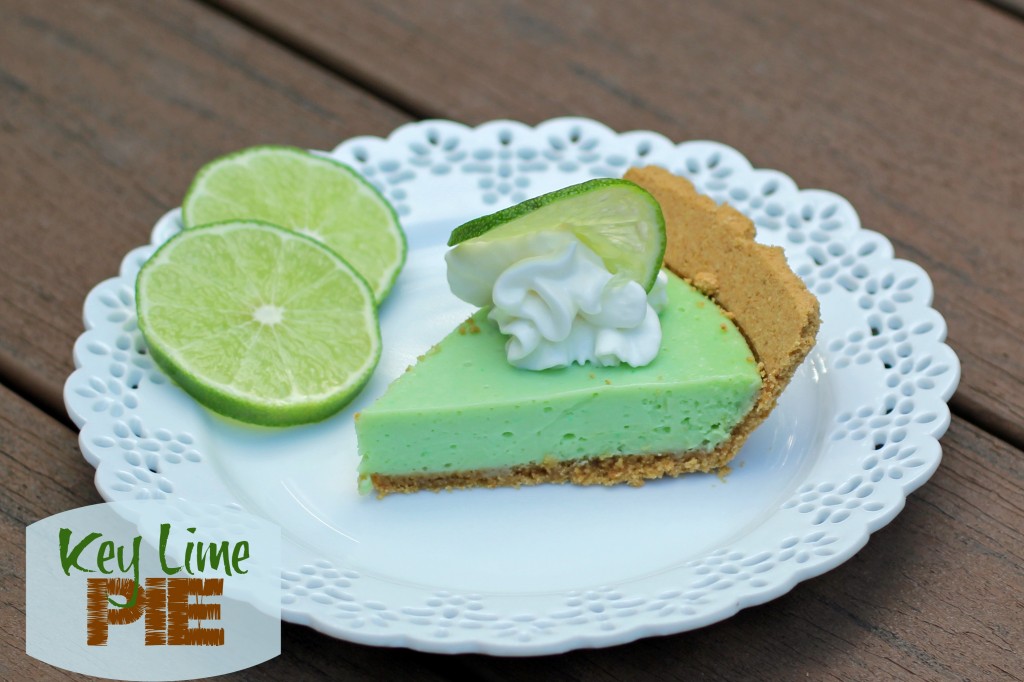 One of Mike's favorite desserts is Key Lime Pie.  When he went to the store last week (he runs by the store after work often) he picked up ingredients for the pie and left them on the counter.  I took it as a not-so-subtle hint that he wanted a piece of Key Lime Pie in the near future.
The best part about Key Lime Pie is it is super quick and easy to make — but seems much more fussy.  It's literally a 20 minute recipe and most of that is baking time!

Key Lime Pie
Prep time:
Cook time:
Total time:
Ingredients
1 prepared graham crust
1 can sweetened condensed milk
½ cup key lime juice
4 egg yolks
dash of green food coloring
Instructions
Preheat oven to 375. In a medium bowl, beat together the egg yolks, key lime juice, sweetened condensed milk, and the food coloring. Pour into the graham crust. Bake for 15 minutes. Refrigerate before serving for at least 2 hours.