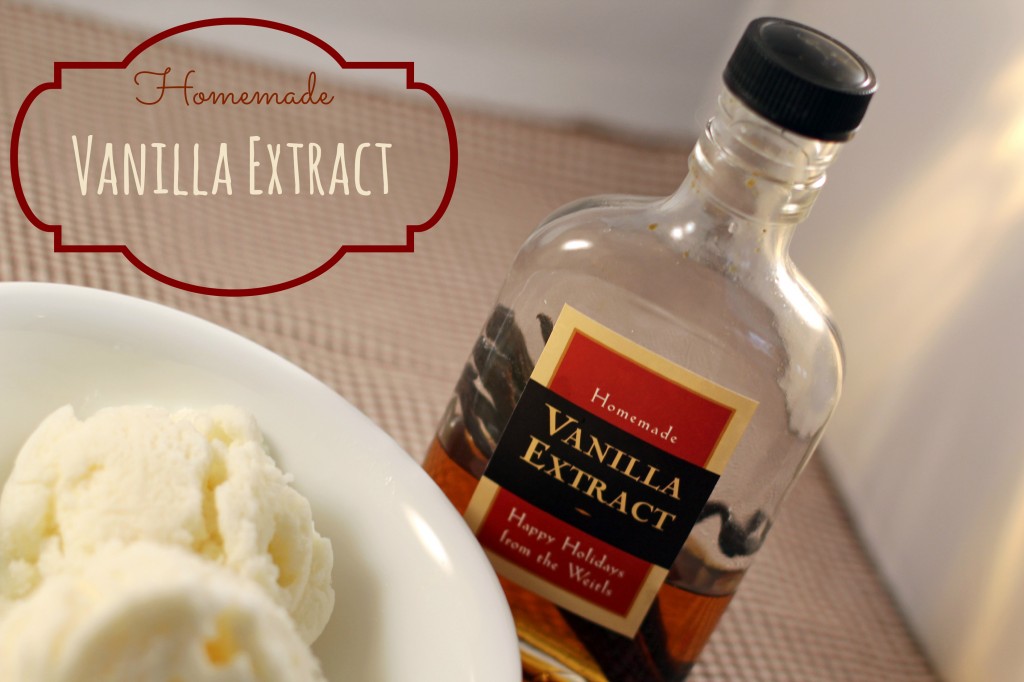 The secret ingredient in the Snow Day Ice Cream I posted earlier in the week is good quality vanilla extract.  After paying through the nose for vanilla for several years, I ran across several Pinterest pins that discussed recipes. In June, I decided to give it a whirl and at Christmas, I gave bottles of this tasty Homemade Vanilla Extract to nearly everyone on my gifting list.
The key ingredient to this recipe is time!  It's really quite easy to throw together and the taste is delicious — but it really needs a good six months to become worthwhile.  That's why I had to make it in June for Christmas gifts!
I ordered 24 Italian Glass Flasks and vanilla beans in bulk from Amazon.  I picked up several large bottles of vodka from Costco and then I was ready to make my extract.  I sliced the vanilla beans in half and split them open.  In each bottle, I used two full vanilla and used a funnel to fill the bottle with vodka.  Once all of the bottles were filled, I put them in one of our storage rooms so they would have a cool dry place to work their magic.  I tried to go in and shake them every week or so but there were definitely some weeks where I forgot about them.
To finish them off and make them "gift worthy" I purchased a Groupon for My Own Labels and customized the label you see above.
I love this type of an item as a gift since it's usable.  It's not just another trinket that's going to take up space and end up in the garage sale pile in a year or two.  Now, I need ideas for what to do for everyone for next year…