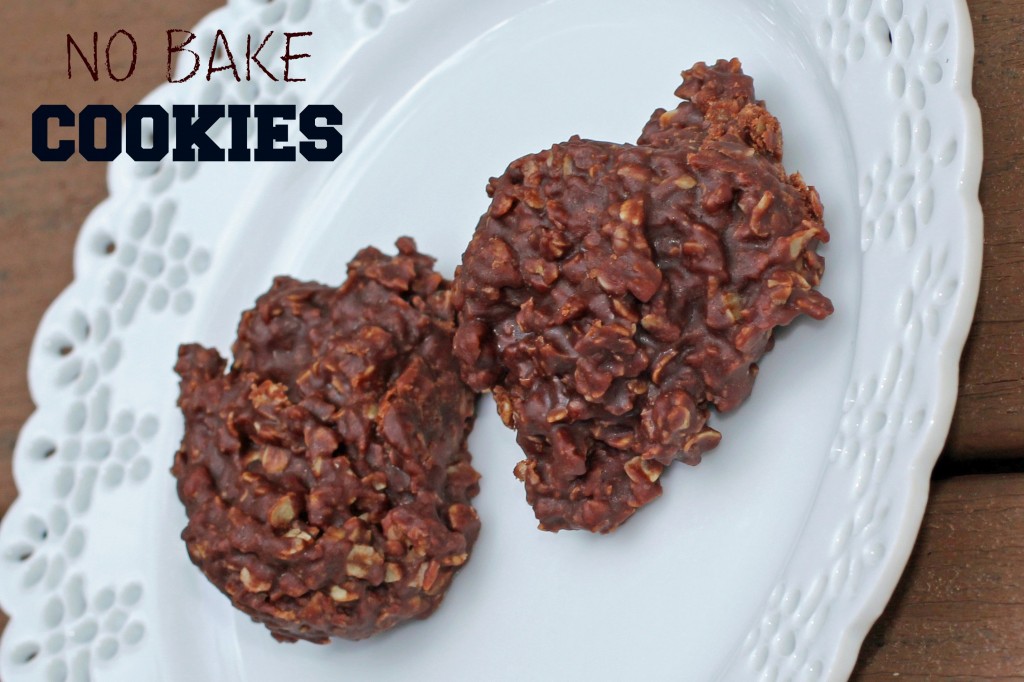 No dessert takes me back to the good ole days like no-bake cookies.  They don't photograph well, but they taste delicious!
I always think about no-bake cookies at the beginning of the school year.  I was a teacher at my hometown high school for 5 years and had the honor of teaching with my best friend, Mandy, for 3 1/2 of those years.  We had so much fun and our crazy lunches, signs in windows, and yearbook sleepovers together are some of my fondest memories.
School started this week for Mandy and it made me think about the cafeteria's delicious no-bake cookies.  Often, Mandy and I would head to the lunch room praying that it was no-bake cookie day.  Our favorite lunch?  Noodles and no-bakes.  It doesn't get much better!
These would be a great after-school snack or dessert for all of the littles who are going back to school over the next few weeks!  Bo starts Kindergarten on Monday and Clara and Anna start their second year of Pre-K on the 26th.  I have a feeling more of these cookies are in our near future…

No Bake Cookies
Ingredients
2 cups sugar
½ cup cocoa
½ cup milk
1 tsp. vanilla
1 stick butter
½ cup peanut butter
3 cups quick cooking oatmeal
Instructions
Mix sugar, cocoa, milk, and butter in a saucepan. Boil for one minute. Remove from stove and add remaining ingredients. Drop by teaspoonfuls on to waxed paper. Let stand until firm.