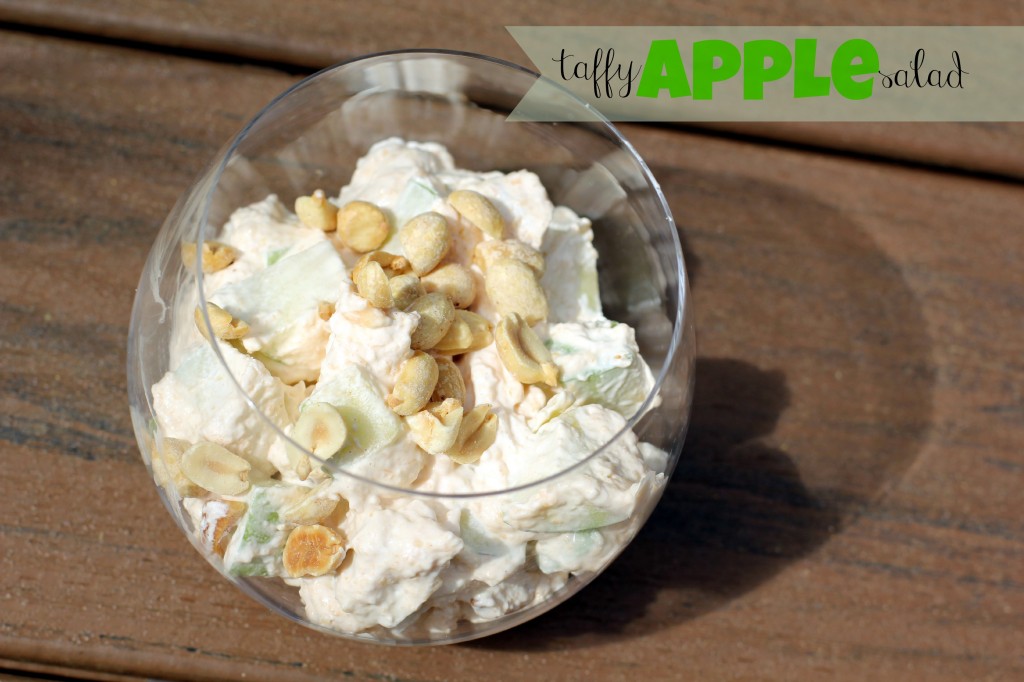 I'm not one that typically enjoys random side dishes but this recipe works great as a tasty side for a cookout or potluck.  It's also a great snack or dessert.  I originally found this recipe when I was doing Weight Watchers made with sugar free/fat free pudding and Cool Whip free.  However, this batch was fully leaded.
I thought my kids might like it but they weren't even willing to try it.  Neither was Mike.  It's a strange combination of ingredients but the flavor and taste is quite delicious.  It's also pretty quick to throw together for a last minute gathering.

Taffy Apple Salad
Ingredients
4 green apples, chopped
1 - 16 oz. can crushed pineapple
1 small instant butterscotch pudding mix
1 container Cool Whip
¾ cup peanuts (optional)
Instructions
In a blender, puree the crushed pineapple. Add the butterscotch pudding mix and whip until well combined. Fold in the Cool Whip. Add the chopped apples and fold in. Garnish with peanuts and chill before serving.