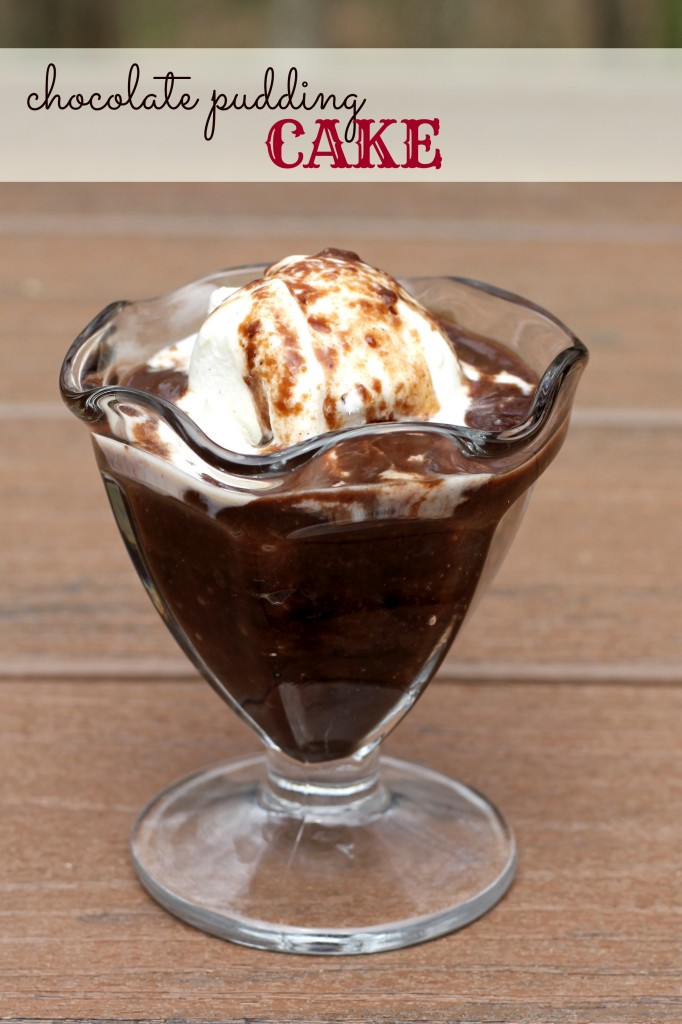 On Saturday evening, Mike was grilling steaks to celebrate our new deck and I threw together this tasty chocolate pudding cake.  I had seen a similar recipe on Something Swanky for Easy Hot Fudge Cake (wish she'd host a photography class…) late last week and it reminded me of this recipe.  However, I knew if I called it Hot Fudge Cake Mike would be 10 times more likely to eat it.  So I dug out my old "Heavenly Dishes" cookbook that my mom and my deceased ex-step-grandma bought for me (I have two copies) when I was around 9 and threw together this recipe, dubbed it Hot Fudge Cake instead of Chocolate Pudding Cake, and it was was enjoyed by all.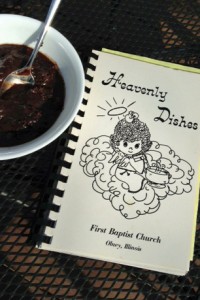 This was actually the first cake I ever made from scratch by myself.  It's extremely easy — it is all mixed in the same 9×9 pan it's baked in — and turns out super rich and gooey.  I remember eating it as a kid with milk poured on top.  However, it's even better with a big scoop of vanilla ice cream.  It's very rich so a little goes a long way.  Definitely one of my ultimate comfort foods!

Chocolate Pudding Cake
Prep time:
Cook time:
Total time:
Ingredients
Cake:
¾ cup sugar
1 cup flour
¼ tsp salt
2 Tbsp. cocoa
½ cup milk
3 Tbsp. melted butter
1 tsp vanilla
Topping:
½ cup sugar
½ cup brown sugar
¼ cup cocoa
1½ cups water
Instructions
Combine dry cake ingredients in a 9 inch square pan. Stir in milk, butter, and vanilla. Spread batter in pan. Mix topping sugars and cocoa together and sprinkle over batter. Pour water over all (do not mix) and bake at 350 for 40 to 45 minutes. Serve warm with cream.