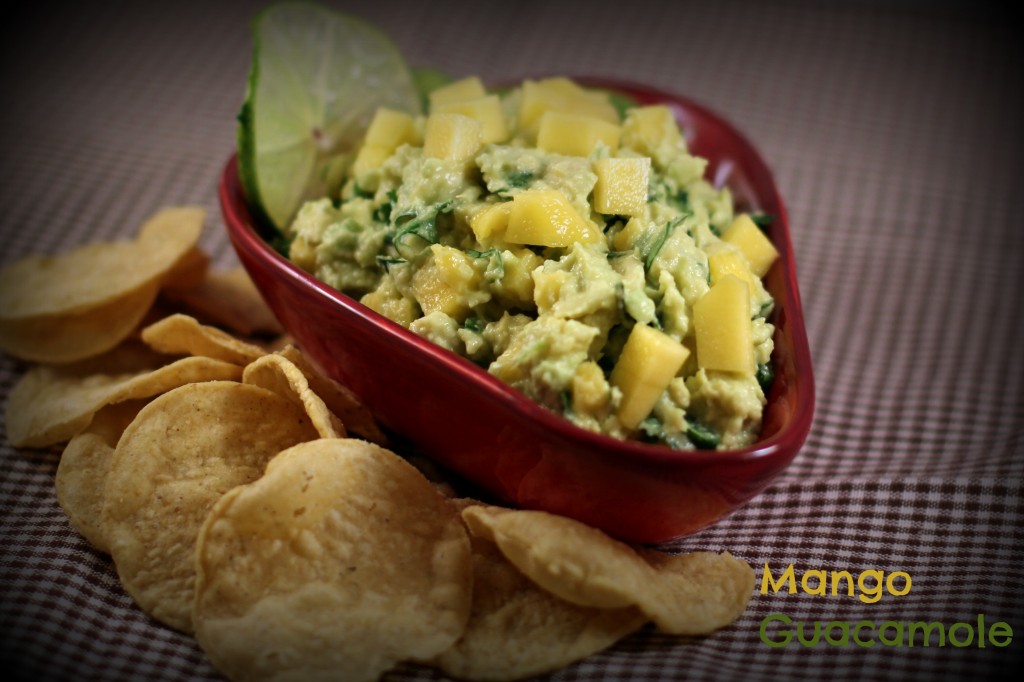 In continuing our love affair with Mexican food – we've been eating a Mexican meal at least one or two nights a week – usually paired with guacamole of some sort.  While the BLT guacamole is still my favorite, this mango guacamole is a great change of pace and still very delicious.
While the trio loved avocado when they were babies, none of them will touch it now.  They are quick to say, "Guacamole!!  Yuck!"  Bo started it and of course the girls copy him.  They don't know what they are missing — and until they figure it out, Mike and I will just have to choke down the entire recipe by ourselves at each meal.  Oh, the humanity. 😉

Mango Guacamole
Ingredients
3 ripe avocados
½ small red onion, chopped
1 fresh serrano chile, chopped
2 Tbsp. cilantro
1 Tbsp. lime juice
1 large ripe mango, chopped
salt
Instructions
Mash the avocado. Rinse the red onion and add to the avocado with the chile, cilantro, lime juice, and mango. Stir to combine and taste and season to taste with salt. Serve with tortilla chips. Delish!