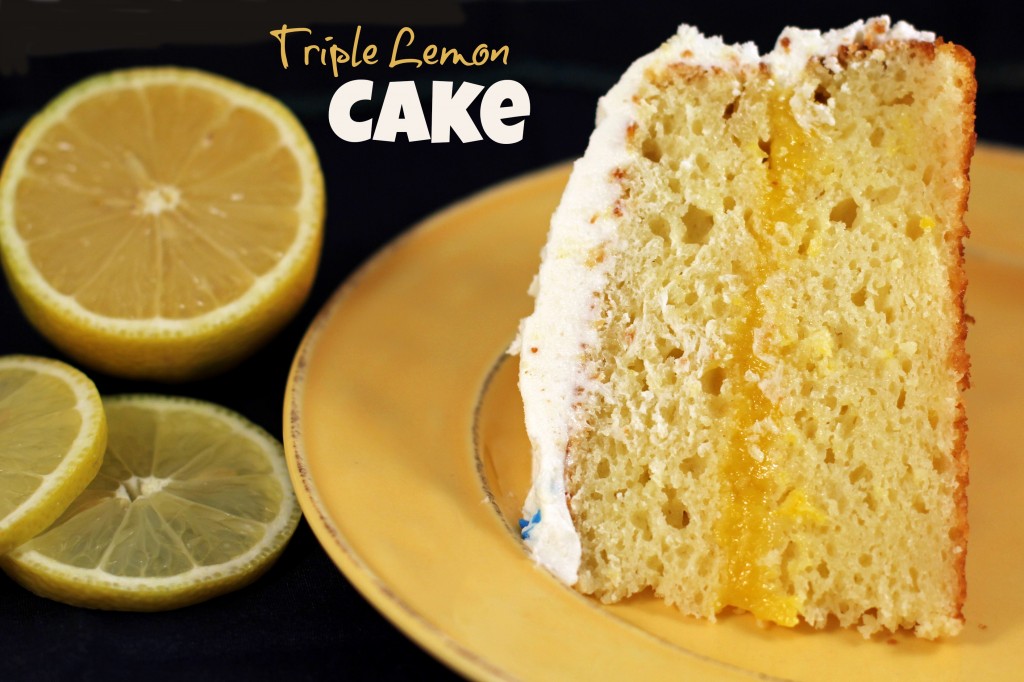 Mike turned 36 on 12-12-12.  This was his 11th birthday we've spent together!  Unfortunately, the trio was sick that day (Bo had strep and they treated our whole family) but it did mean that Mike took the afternoon off and was home with us to spend part of the day.
Mike requested a lemon cake for his birthday, so I turned to Pinterest and found one to make from scratch.  I tackled this in the morning and it was challenging keeping sick little kiddos out of my cake batter — but for the most part I succeeded.
I make the ugliest cakes known to man.  I have zero cake decorating skills.  However, the cake did taste delicious.  I'd probably make the cake a bit differently if I had to do it again — it was slightly heavy — but the filling and icing for this cake were absolutely amazing!  The filling I could (and did) eat with a spoon.  Delicious!

Lemon Curd Filling
Prep time:
Cook time:
Total time:
Ingredients
¼ cup fresh lemon juice (about 1-2 lemons)
2 tsp finely grated lemon zest
⅓ cup sugar
4 egg yolks
3 tbsp butter
1. Combine all ingredients in a double boiler (or in a metal bowl over a pot of simmering water, like I did).
2. Heat while stirring constantly with a whisk.
3. It is done when it's thick enough to coat the back of a spoon. You will be able to tell it has thickened, but I wouldn't say that it's "thick."
4. Refrigerate until cool and thick.
Instructions
Combine all ingredients in a small saucepan. Heat while stirring constantly until just boiling. Refrigerate until cool and thick.