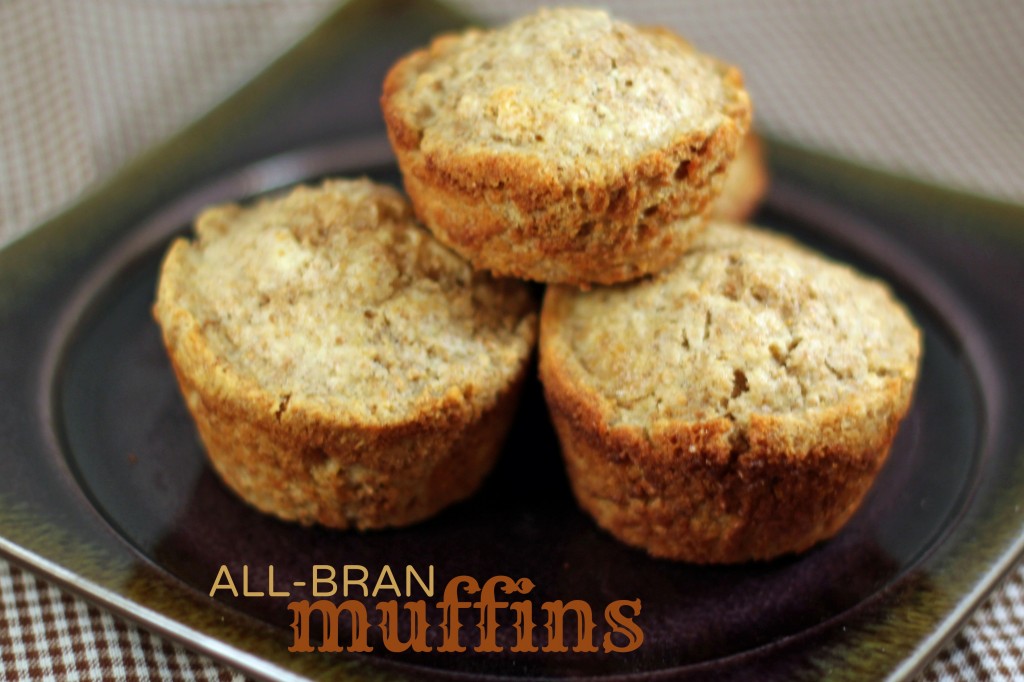 These aren't the prettiest muffins ever, but considering the amount of fiber they pack, they are surprisingly tasty.  I made these on Tuesday morning.  I've been hitting the gym with a friend or two around 5 am on Tuesday and Thursday mornings, so by the time I showered on Tuesday, I was starving and wanted to make a warm breakfast that I thought the kids and I would both enjoy.  A quick flip through the cookbook and I settled on these — they pulled together very quickly and by the time I'd dried my hair, found the kiddos clothes for the day, and allowed them to open their Advent calendars, we were ready for breakfast.
The kids enjoyed these with butter served with milk.  I enjoyed mine with a cup of steaming hot coffee to kick-start my day in the right direction.  Next time, I think I'll consider subbing the white flour for wheat and try subbing the sugar for honey.  Subbing the oil for applesauce also seems like a no-brainer. I'll update this post with the results.
These muffins received 3 1/2 wooden spoons from the trio and me!

All-Bran Muffins
Prep time:
Cook time:
Total time:
Ingredients
1½ cup All Bran Cereal
1¼ cup milk
1 egg
¼ cup vegetable oil
¼ tsp salt
1 Tbsp baking powder
½ cup sugar
1¼ cup flour
Instructions
In a large bowl, mix cereal and milk. Add egg, oil, salt, and sugar and mix well. Add the baking powder and the flour, stirring only until combined. Using an ice cream scoop, fill 12 muffin tins sprayed with baking PAM. Bake at 400 for 20 minutes.