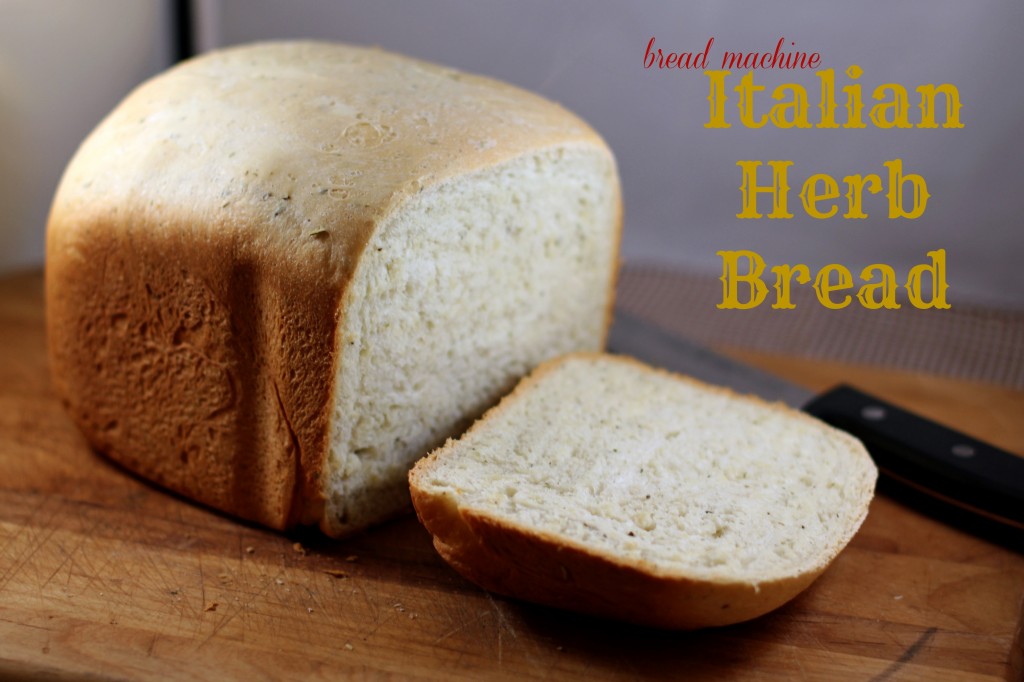 If you don't have a bread machine
but love fresh bread, you need to add one to your Christmas Wishlist.  Yes, it takes up a lot of room on my counter, but the smell of fresh baked bread with relatively little effort is completely worth it!
I received my bread machine for my birthday two years ago. At the time, I was still nursing my twin girls and didn't have to worry about calorie or carb counting.  Now, I have to be a bit more aware of how much of this delicious bread I consume, but it's still a staple recipe in our house.  I've made it dozens of times and it's perfect to take with dinner to a friend post-surgery or to serve with spaghetti or lasagna on a chilly fall night.  Best of all, it's quick and easy and requires relatively little prep, which is why it's one of our favorites.

Italian Herb Bread
Prep time:
Cook time:
Total time:
Ingredients
1¼ cups warm water
2½ Tbsp. oil
¼ cup sugar
2 tsp. salt
4 cups bread flour
2 Tbsp. dried Italian Seasoning
2¼ tsp. yeast or 1½ tsp quick rise yeast
Instructions
Pour all ingredients in machine in the order listed above. Set to the basic setting for a large loaf. We prefer light crust. Bread machines make this recipe extremely easy!
This recipe receives Five Wooden Spoons from my family as they all love it. Especially slathered with butter.