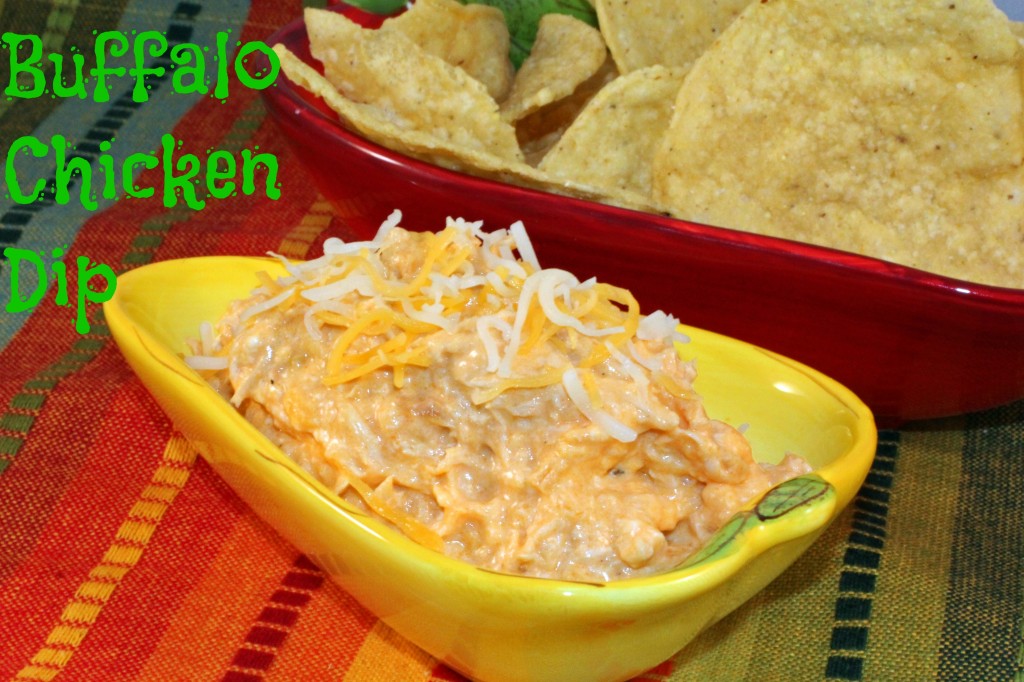 One of the current staples in our diet right now is this tangy Buffalo Chicken Dip.  I originally made it a little over three years ago after it was suggested to me as a use for shredded chicken on Facebook.  At the time, Mike wasn't a fan.  He thought it was too spicy, so I didn't make it again.
However, my friend Laura had the dip at her house several months ago when we were over for one of our dinner gatherings and Mike chowed down on the stuff.  I took that as my sign to make it again.  Apparently he only likes new foods if I am not the one to make them…  But that's an entirely different issue.

Buffalo Chicken Dip
Prep time:
Cook time:
Total time:
Ingredients
1 lb. shredded chicken
¾ cup Buffalo sauce (I use Frank's Red Hot)
½ cup Ranch dressing
1 cup shredded sharp cheddar cheese
8 oz. cream cheese, softened
Instructions
I pre-shred several pounds of chicken at one time by cooking a 5 lb. bag in a large crockpot and then giving it a spin in my Kitchen-Aide. I freeze in ½ pound baggies and just pull two out when I want to make this dip.
In a small crockpot, place the chicken (if still frozen, let it thaw in the crockpot for a little while first before adding the other ingredients), Buffalo sauce, dressing, cheese, and cream cheese. Stir occasionally until heated through and well combined. Serve with chips and celery sticks.
Since then, I've made this dip at least once a month.  It's great for lunch, delicious as a pre-dinner snack while the kiddos are eating their dinner (Mike and I usually eat after they are in bed), and best with lots of chips while watching Bears football.  This past Sunday, we watched football at the Kilmartin's and enjoyed a variety of Buffalo Chicken dip inspired goodies.  My girls donned their new Bears attire, which proved to be good luck for da Bears as well!